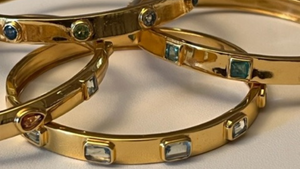 Colour Me
---
The Colour Me Collection is based on birth, family and love.  A collection of bangles, rings and earrings available in 18ct gold plated sterling silver or sterling silver. 
Tell you story through gemstones. We have some birthstones in stock but most pieces are custom made or personalised to your story.
Lead time is 4 weeks.